Welcome to our third news article on our review for 2020. If you have missed our General News, you can read it here or read how we had to adapt from Home Visits to "street" visits in our Mentoring article
Educate
As part of our education and skills development program, we try to grant the children as many opportunities to broaden their skills by exploring many different ways on how they can develop.
All the children who are 16 years and older, went to Rehoboth Training Solutions in February where they were encouraged to never give up and that there is always hope to achieve goals and to get their matric. The children were greatly encouraged with this outing.
Skills Development
For our Skills Development section, we will let the saying 'a picture paints a thousand words' speak for itself….
Art Classes with Jaap van Oostrom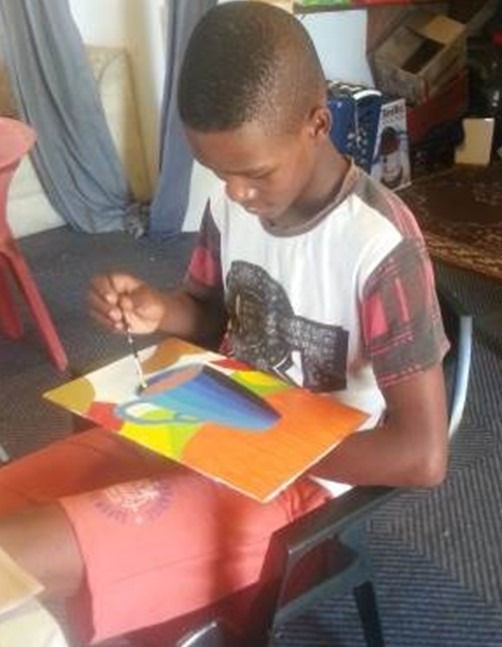 Woodwork with Izak Kleyn
We already have some great opportunities lined up for the future for the children.
There are many ways how you can invest in a child's life. Contact us today to find out how https://joshuaproject.co.za/contact/
You can read our other articles about what we did in 2020 here https://joshuaproject.co.za/blog/